We have been having exceptionally beautiful early spring weather. There are yard sales & estate sales galore, but unfortunately we've been busy, busy, busy & haven't had time for many of them. I've still managed to come away from my favorite little dingy thrift shop with some great goodies.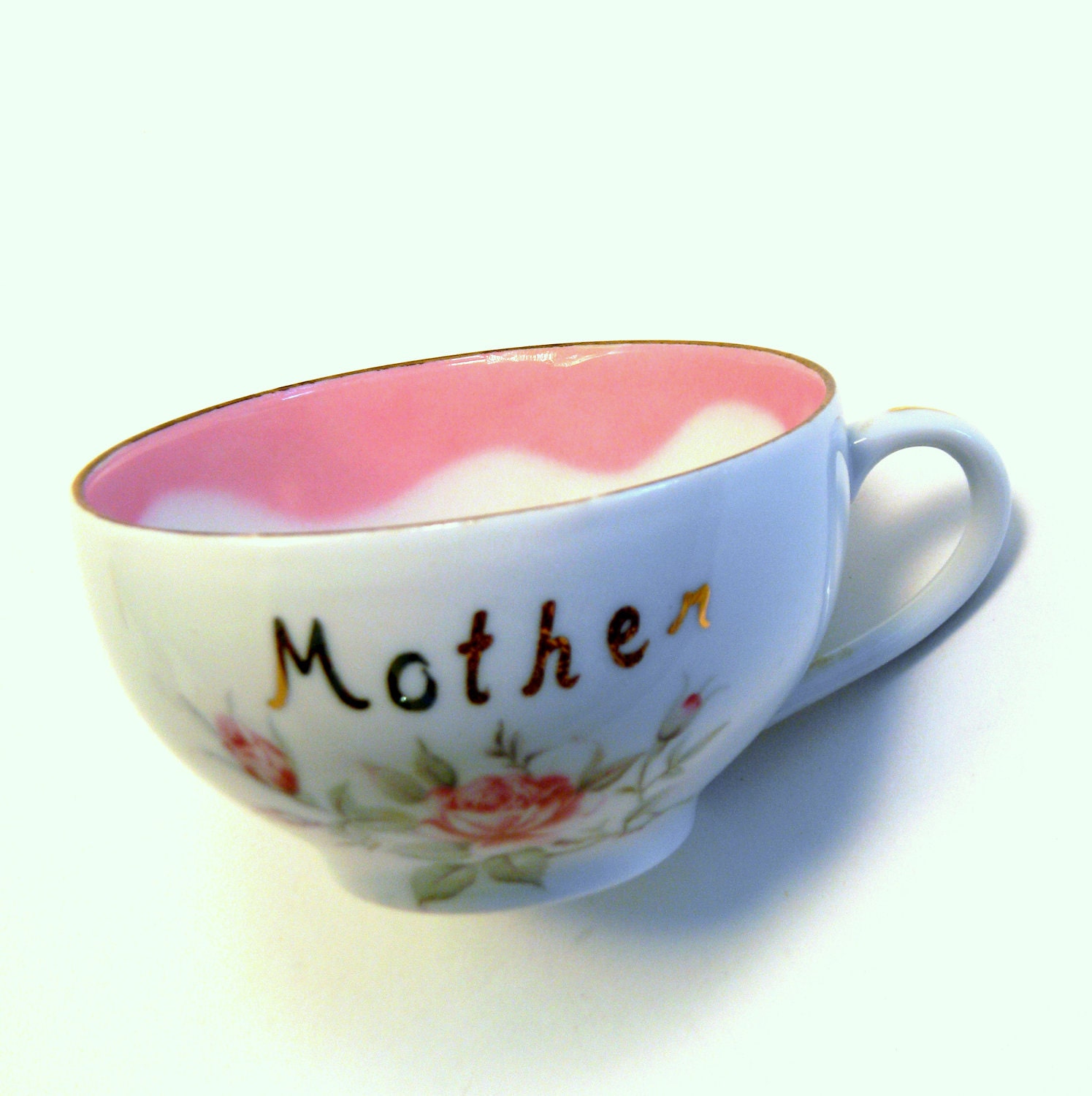 Like this gorgeous Lefton Mother
coffee mug
. It is a coffee cup (the other side says coffee in gold script) that looks like a giant dainty tea cup. I am in luuurve with the pink scalloped glaze on the interior rim. So feminine & flowery.
A super glittery retro owl
Lucite night light
. His tummy glows when you plug him in, I remember these in my Grandma Edna's house when I was a kid. She had one in the bathroom & one in the sun room where we slept when we visited.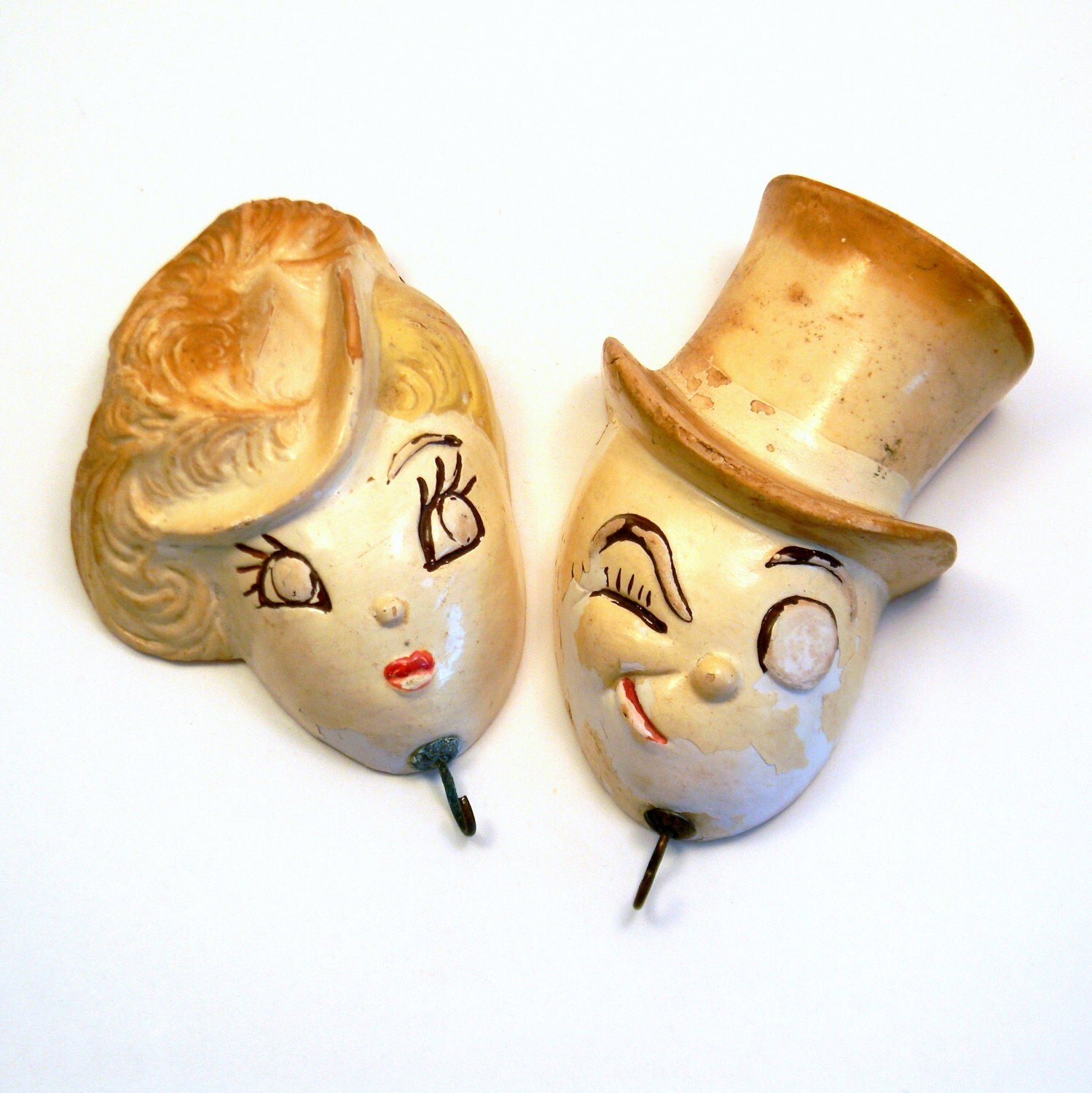 These
plaster 1940s his & hers wall hooks are just brilliant. I love, love, love them! They are extremely shabby with super chippy paint, but I couldn't bring myself to repaint them. I almost sprayed a clear coat on them to make sure no more of their original paint chips off, but decided to offer them up in the shop as-is ... just in case any of my customers loves them in their found state as much as I do.
If they don't sell after a month I will go ahead & let Chucky redo their paint before reposting them. I hope they sell first. We live in a cinder block house & these would stay with me if it were possible to hang them on our walls, but the masonry hooks I have to use wouldn't let them lay flush against the wall & it would do nothing but frustrate me.
A retro Disneyland
hand-cut silhouette
... the quintessential souvenir. I can't pass these up. I love the little flourishes around the perimeter. They always sell well.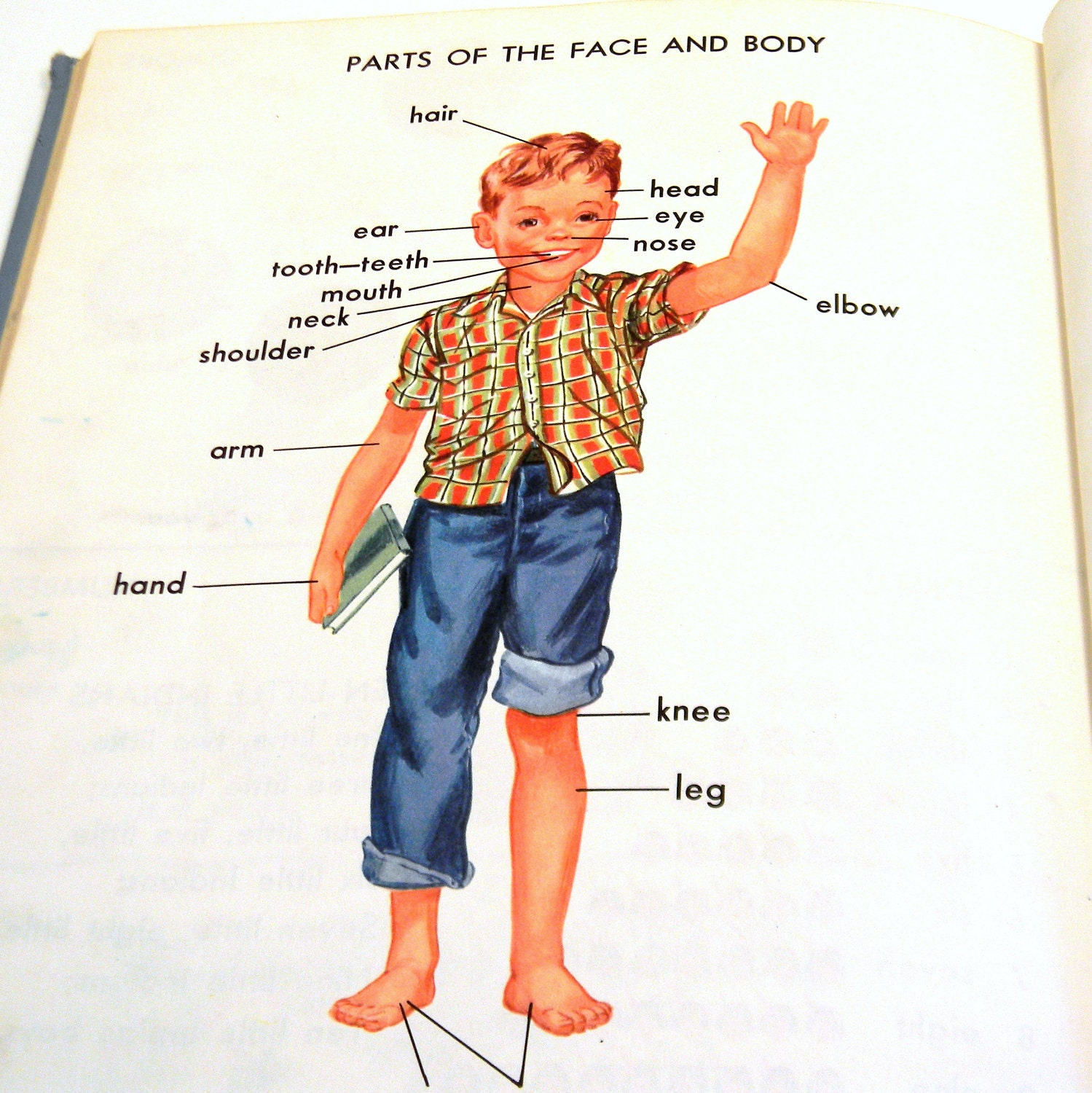 This amazing 1950s
Color Picture Dictionary
has the best retro illustrations inside. Tons & tons of them. A dream for anyone who's as into that sort of thing, if you could see fit to dismantle & use it for journaling or scrap-booking or jewelry ... I can't do those things, not to an awesome vintage children's book. I'll leave it to someone else.
This week everything posted is already up for sale in
Bliss&Vinegar Vintage
. I've been a busy girl, posting away ... trying to get a hold on all of this inventory. We're preparing for a large yard sale to whittle down some of the things I bought that I don't feel fit in with my Etsy shop, the locals will be pleased.
Linking up with: