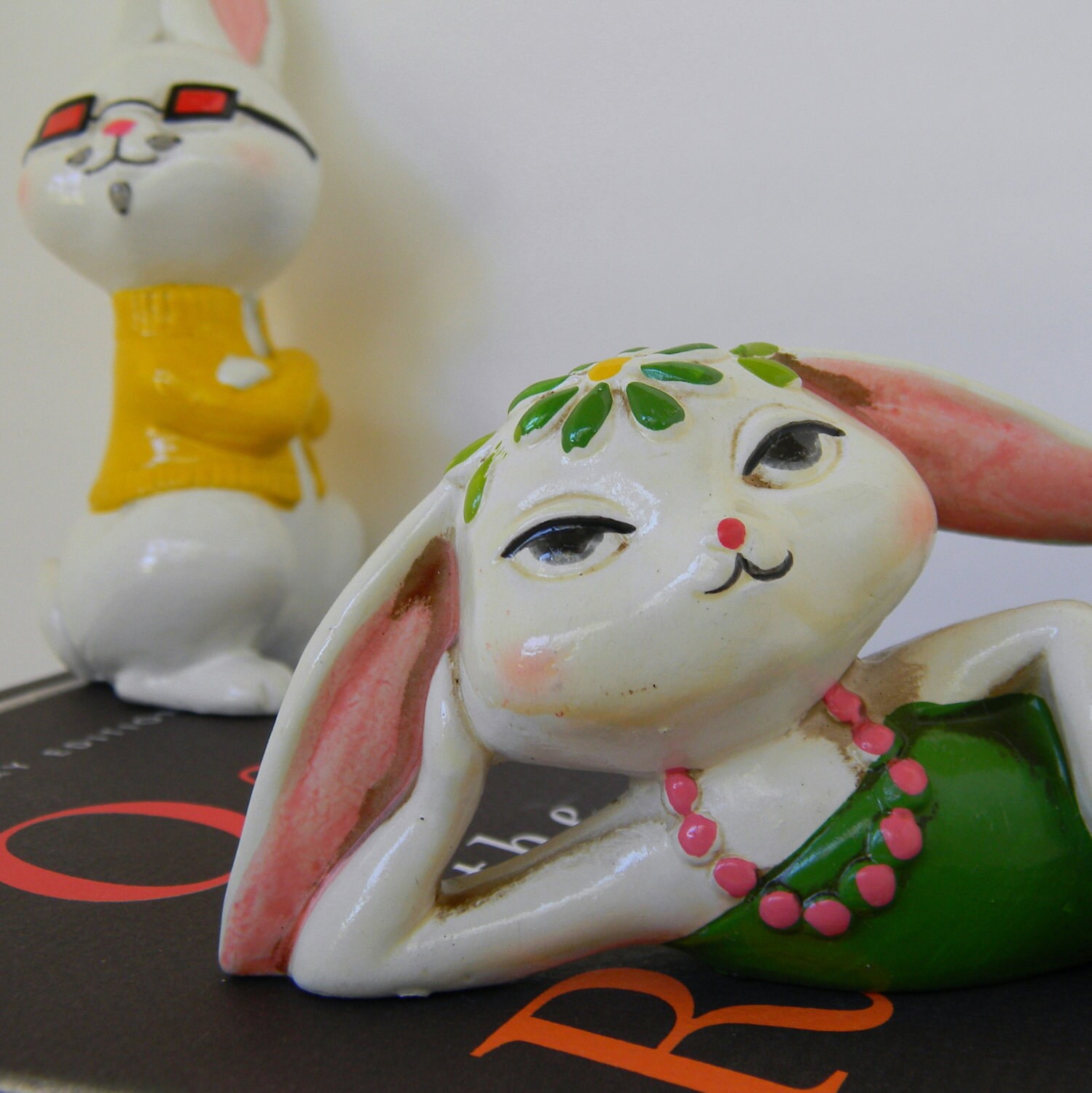 Beatnik bunnies, my first Etsy sale.
Exactly two months ago, on August 23, I posted my first few items in
BlissAndVinegar
& by the time I woke up the next morning my very first item posted was sold. I kept posting, kept collecting, kept hoping against hope that all of my preparations over the year leading up to actually opening my Etsy store would pay off.
Now, 61 days after that very first sale I have reached 57 sales, almost a sale a day & I couldn't be happier. I am having a lot of fun & the entire process intrigues & excites me. I love finding customers who enjoy these vintage treasures as much as I do & I have come in contact with some wonderful people because of this new venture.
Beatnik lion & his mouse pal, one of my newest Estate Sale finds.
There are challenges, like finding the best way to photograph my items. I love photography, but taking pictures & editing them for Etsy is definitely the most time consuming task I deal with. I hope to eventually attain some sort of continuity in lighting & style so that my storefront has a cohesive look to it. That might be the Libra in me constantly striving for balance ... or maybe just the lingering side-effects of too many years in retail.
Networking is also a concern, as Etsy doesn't really advertise & most folks I meet have never heard of it. So, I am blogging again for the first time since I got married three years ago; trying to find like-minded crafters & thrift store enthusiasts who are working hard to make their way off the beaten path. I have started a Pinterest page & am trying to add more photos to my Flickr account as a way for people to see my merchandise elsewhere on the web.
I don't know that anyone is out there, but if you can answer me this ... what is your best advice for someone just starting out on Etsy as a vintage seller? If you buy vintage online, what avenues do you use to find what you are looking for?